Ivan and his friend's 10 days 9 nights itinerary touring Taiwan
Ivan from Singapore, shares from his fourth return to tour Taiwan with his friend on her first visit.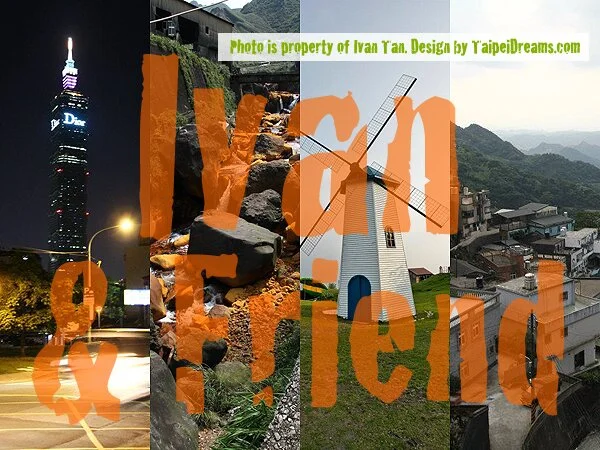 Enjoy this Taiwan travel by a friend of TaipeiDreams:

1. See other travelers toured Taiwan in their itineraries.
Best still, experience Taiwan for yourself and those you love!

2. Share your Taiwan trip like them?
It is easy! Here's how to share.

3. Savour Taiwan in fun Star Rating!
This visitor has rated his/ her Taiwan travel from 1 to 5 stars: 1 for least liked; 5 for pure delight!
Day 1 – Taipei
22-03-12 Thursday
1. Arrival at Taiwan Taoyuan International Airport.
2. Checked in hotel, Wanhua, Taipei.
3. Ah Zhong mian sian vermicelli in Ximending.
[rating: 5/5]
Must-eat when visiting Taiwan for me. Ate 3 times during this trip!
4. Chiang Kai-shek Memorial Hall.
5. Took MRT to Miramar Entertainment Park.
6. Dinner at Five Dime Driftwood House.
[rating: 5/5]
Across the road from Miramar. Uniquely-themed restaurant. 2 sets of 7 – 8 course dinner at NT1760. Expensive but worth it!
Day 2 – Taipei
23-03-12 Friday
1. Bought railway train tickets at Taipei Main Station.
2. Shifen waterfall (Ping Xi branch line); train to Ruifang station then a switch to Pingxi train.
[rating: 4/5]
3. Railway train back to Songshan station.
4. Walked from Songshan station to Wufenpu wholesale centre.
[rating: 5/5] for girls! [rating: 2/5] for guys!
5. Dinner at Raohe night market.
[rating: 4/5]
The pepper bun is a must try!
Day 3 – Taipei
24-03-12 Saturday
1. Xin Bei Tou library.
2. Hell Valley.
[rating: 4/5]
3. Dan Shui old street for lunch.
[rating: 4.5/5]
4. Ferry to Danshui Fishermen's Wharf/ Lover's Bridge.
[rating: 4/5]
5. Shi Lin night market.
[rating: 4/5]
I would rate 5 stars if there was less tourist crowds!
Day 4 – Taipei
25-03-12 Sunday
1. Breakfast at Soybean King; exit from Dingxi MRT station.
[rating: 4.5/5].
Nice everything: Soybean milk, meat buns, carrot cake, youtiao, egg roll..
2. Lao Dong beef noodles; Shuanglian MRT station.
[rating: 5/5]!!
The best beef noodles I've ever tasted in Taiwan!
3. Qing Guang market; Minquan west road MRT Station.
[rating: 4/5]
Tried German roasted Pork Knuckle we saw on Taiwan food TV show. Crispy (not as much as advertised!) and tasted great!
4. Living Mall near SYS Memorial Hall.
[rating: 2/5]
12 storeys high and 7 basement levels mega mall. Not worth walking all the way there.
5. Sun Yat-Sen Memorial Hall.
[rating: 4/5]
6. Taipei 101.
Spectacular views both day and night. Best time to go up is about 5 – 6pm and stay till the sun sets! In peak hours, expect a long queue before you ride the world's fastest (?) lift!
7. Dinner at Mr. J Italian restaurant.
[rating: 4/5]
Good food and ambience. More so if you are a Jay Chou fan!
Day 5 – Taipei / Taichung
26-03-12 Monday
1. Morning at Strawberry farm at Bishan road Neihu district.
[rating: 3/5]
Not easy to get to and get out from! Please book a cab to visit. Also check the strawberry season. Go after their school holidays, you will only be picking "underaged" strawberries like we did!

2. Carton King Creative Park, Taichung.
[rating: 4.5/5]
Nice place, everything made of paper and cardboards! NT100 entrance fee can be reimbursed with any purchase inside.
3. Taichung FengJia night market.
[rating: 4/5]
4. Rode High Speed Railway back to Taipei.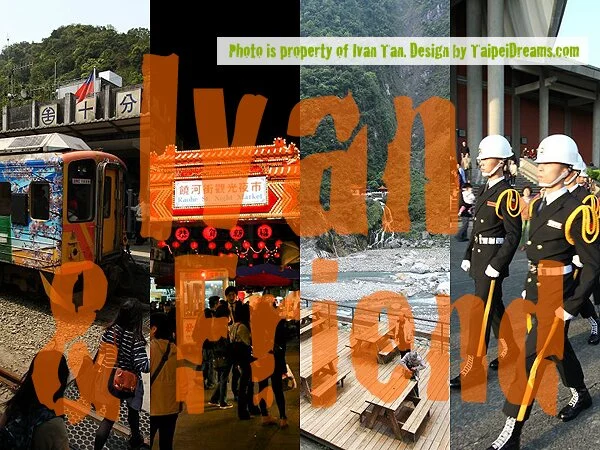 Day 6 – Hualien
27-03-12 Tuesday
1. 8am private cab tour to Hualien, Taroko Gorge.
[rating: 5/5]
Taroko National Park – the most beautiful scenery you will see in Taiwan..
2. Stayed at Hotel Bayview.
Day 7 – Hualien / Qingjing
28-03-12 Wednesday
1. Early morning continued Taroko tour.
2. Left Taroko at 12pm.
Reached He Huan Shan (Mount Hehuan) at 3pm. Nice scenery, cold temperature. Snows during winter.
3. Stayed at Yun Hai minsu; Qing Jing farm.
[rating: 5/5]!
See sunrise from the balcony — if you can wake up early!
Day 8 – Qing Jing / Taipei
29-03-12 Thursday
1. Qingjing farm.
[rating: 5/5]!
Very nice farm! At right timings, you can feed sheeps and watch animal performances!
2. 18 degrees cafe.
[rating: 5/5]!
Nice ice cream and chocolates that tasted like premium Royce choc. Free coffee across the road!
3. Ximending Modern Toilet restaurant.
[rating: 4/5]
Foods served in 'toilet bowls', 'basins', 'urinal/ chamber pots'. Seats are toilet bowls and tables are bathtubs.
Day 9 – Taipei
30-03-12 Friday
1. Yeh liu Geological Park.
[rating: 4.5/5]
2. Jin Gua Shi. Golden waterfall. Yin Yang Sea. Gold Museum. Jiu Fen village.
[rating: 4.5/5]
Lots of good food at Jiufen: Muah chee, yam balls, fishballs, Taiwan traditional pastries, etc.. Lai Ah Po yam balls is my favourite. We booked a 1-day private cab to tour these places. Saves you much time and enthusiastic cabby might bring you to places you never knew of!
Day 10 – Taipei to Singapore
31-03-12 Saturday
1. Breakfast at Taipei hotel, before checking out.
2. 11.00am. Leave hotel for Taoyuan Airport.
Want to share your Taiwan itinerary? See how easy it is!