Latest update 2 October 2015!
3 popular hotels near Taipei Main (MRT, Rail, High Speed Rail) Station!
Have you seen this list: 8 Popular Hotels Around Taipei Main Station, Taipei City?
In it, you see 8 hotels highly popular among visitors staying near Taipei Main Station.
Merrily, over the last year, 3 out of the 8 listed Taipei hotels got the most views, searches and booking in their Hotelcombined links – from Hotelcombined records.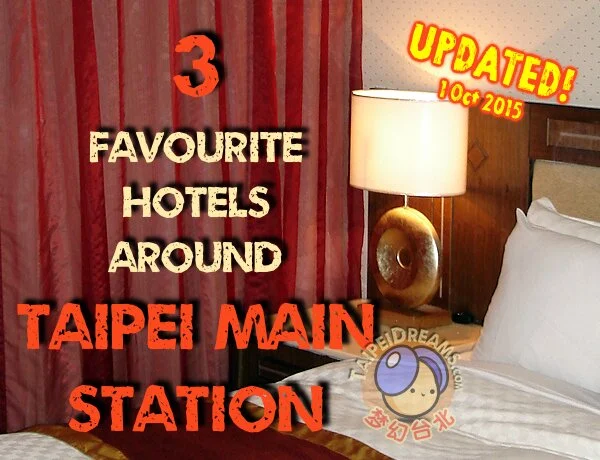 See which 3 top hotels near Taipei Station they so loved:
How you can use this Taipei Main Station popular hotel list:
1. First be aware that each of these Taipei Station hotels is highly popular. They are listed here alphabetically by name, NOT in order of popularity!

2. Go experience your chosen hotel photos, rates, reviews – see the BOX above for TripAdvisor / Hotelcombined links!
Go beyond transport convenience, stay in these all-time popular hotels where Taipei Main Station is!