Tour Taiwan as 2015 begins!
January to February is the thick of winter in Taiwan now.
When you plan your trip; the places you visit and things you do in Taiwan, know that this weather will affect your time in the island!

Here are 3 things you may expect of weather in Taiwan this year start travel season.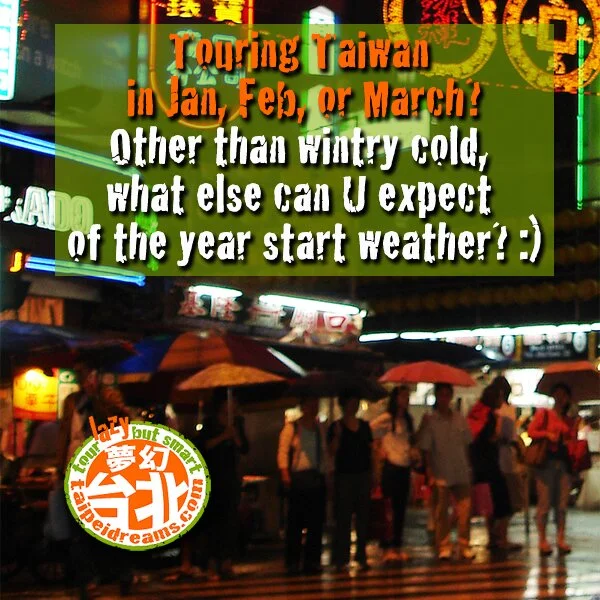 1. It is cold!
Although winter in Taiwan begins in December, January to March are among the coldest months in Taiwan.
2. It is rainy!
The year start season brings an increase in heavy rainfall on Taiwan.
Torrential rain in this wet season:
• Adds to the wintry cold,
• Has its effects on the island—and your Taiwan travels.
3. It is dark early!
During winter, the day gets dark early in Taiwan.
The day will have lesser "daylight" hours to tour before the darkness sets in at around 5:00PM.
Always check the Taiwan weather forecast:
3 simple weather ideas. But they are going to mean alot to your Taiwan touring!