Your Taiwan hotel search is over!
Search and book Taiwan hotels in one place here.
Looking for a hotel for your Taiwan travel? In Taipei capital city? Or in other counties and cities of Taiwan? Check out the popular hotels beyond Taipei, to other up-and-coming hotels in all parts of Taiwan.
Getting your Taiwan hotel stay has never been this fun!

As promised in this recent post, this hotel search and booking series is a part of TaipeiDreams tip series helping you travelers touring Taipei, Taiwan. These links below will come live (lime green bold like this) for your hotel hunt!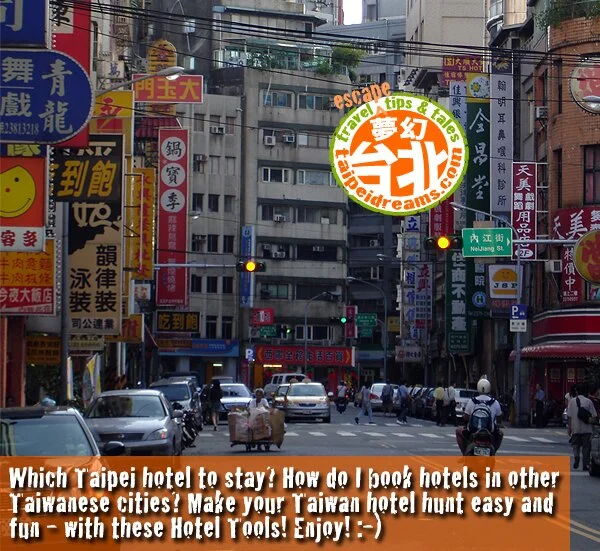 Pick and book your Taiwan hotel(s):
1 more fun way – find Taiwan hotels quick and easy:
Why wait? Use the above links, start your search and book your travel "home away from home" in Taiwan today!