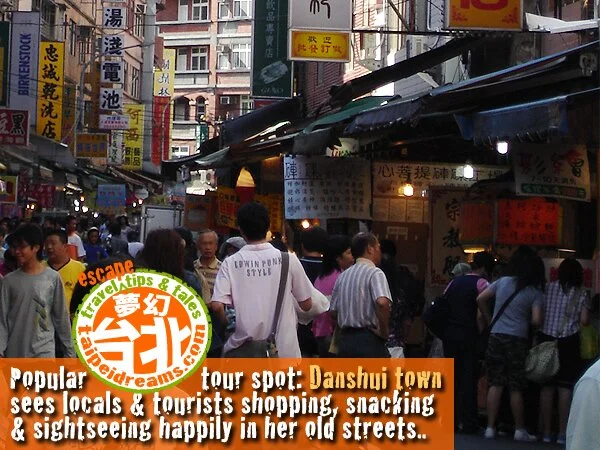 Danshui, New Taipei City, Taiwan!
Danshui is a seaside township and community up north of Taipei.
Locals and tourists flock to the idyllic town for an amazingly immersive getaway:
1. Getting to Danshui – quick directions:
Take MRT Red line to last station Tamsui (Danshui).
2. Reflect on Danshui rich historical spots:
3. Enjoy Danshui unique experiences and activities:
• Riverside promenade of activities and fun stalls;
• Old streets of pedestrians and shops;
• Historical sites;
• River activities;
• Weekend activities like concerts, performing arts and such..
4. Savour and shop Danshui local foods:
• Agei – Japanese-influenced beancurd with vermicelli;
• Fish, shrimp and seafood cracker and floss titbits;
• Iron eggs (century eggs actually).
5. Danshui popular travel attractions:
Explore Danshui further now?
Happy touring Danshui, New Taipei City!