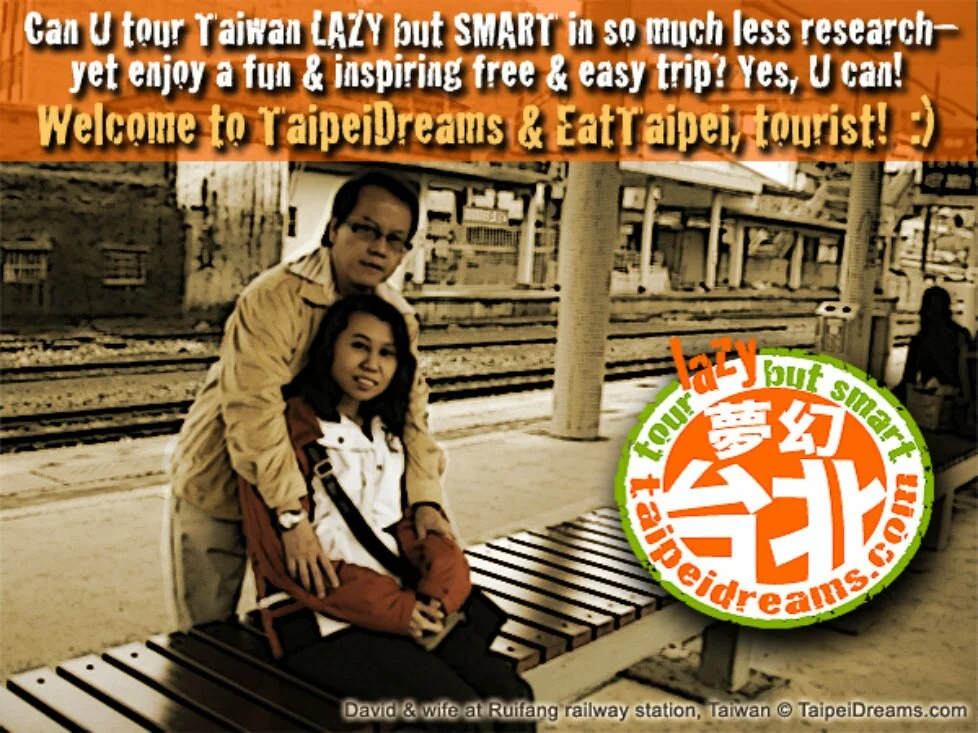 "Travel in greatness with one's heart.
Experience farther with one's senses and spirit."
— David Wee
Welcome! My name is David.
I created and run this fun Taiwan travel WebZine.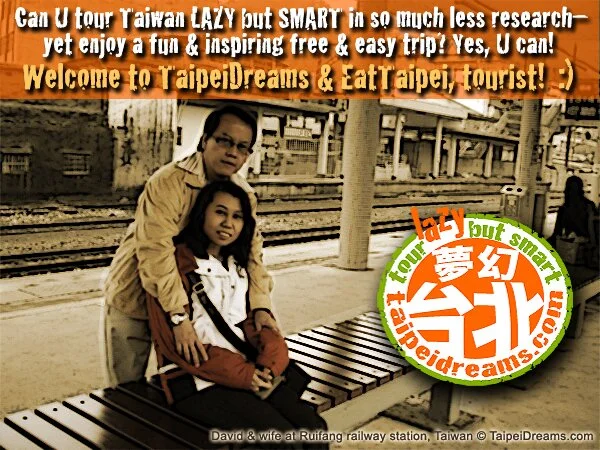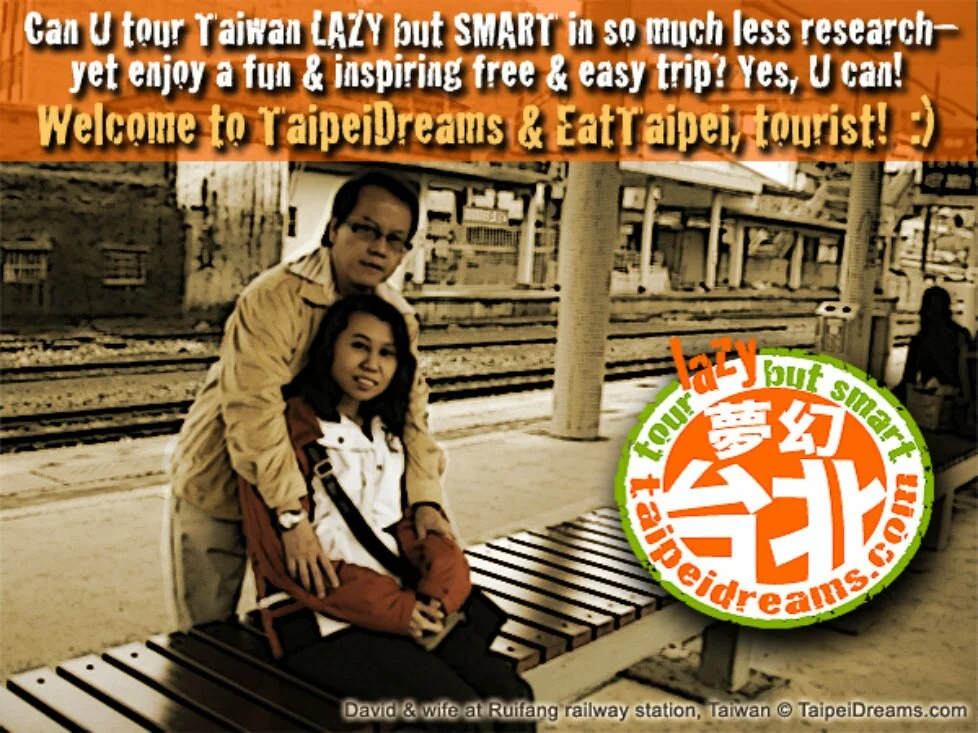 TaipeiDreams is simply about..
How you can tour Taiwan free and easy:
SMART – with streetwise travel tips and tales intuitive and inspiring.

LAZY – without so much of the mood-sapping pre-trip Taiwan research you do not need!
Who are we?
TA means TaipeiAlive.
A nickname I use as Taipei destination travel adviser, in TripAdvisor.com travel megasite.
Dave is my real name. I am the living person behind TaipeiDreams.
My wife is my best co-traveler. Married in 2001, we are Chinese citizens of Singapore. Born, bred, found love and work in this sunny island.
Why tour Taipei, Taiwan?
We enjoy Taipei, Taiwan.
It is hard to describe: There is an air carefree and refreshing in the island!
• A people cheery and interesting.

• Natural scenery gloriously created.

• A city chaotically, spontaneously alive!
Inspired, we'll like to share this Taiwan energy with you. Somehow we hope you will be enthralled by Taiwan too.
Are we a Taiwan tour organisation?
NO. We are not a travel agency. Or linked to any tourist group.
Just like you, my wife and I are travelers touring Taiwan.

What better way to tour Taiwan – than seeing the island with unique perspectives yet reliable advice from two travelers themselves!
Our Taiwan travels?
• I lived and worked in Hsinchu, Taiwan in 1990.

• My wife and I had a mini 7-days honeymoon trip in Taipei 2006.

• We revisited with our nephews in a fabulous Taipei tour in 2008.
We plan on more trips in more parts of Taiwan. To experience the island and bring you rich content here!
Trust our Taiwan travel info?
2 ways: See how you can trust us:
Fan mail? Contact me? Advertise?
Join our fan mail – get your free E-Book)?
Promote your business with us?