UPDATE: 1 October 2015.
Have you heard which Taipei hotels the travellers recommend? Check out these 8 hotels around Ximending they tell others about!
Looking for a hotel to stay around Ximending shopping and entertainment zone, Taipei?
How do you like a list of 8 popular hotels there?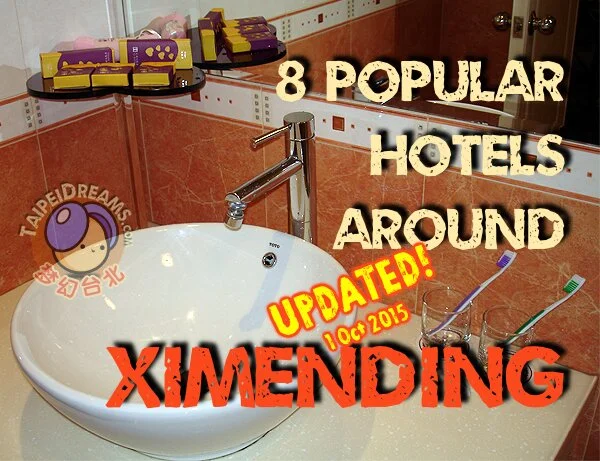 • Lively Ximending is Taipei's hip and fashionable zone for the youthful and young-at-heart!
• Most of the Ximen hotels listed here are 3-stars graded hotels and motels!
• Despite fierce competition, high costs and premium space, Ximen hotels strive to pamper you guests with hotel comforts you can afford and Taiwanese hospitality!
Enjoy this Ximending hotels list in 2 fun ways!
1. Know that each of these Ximen hotels is highly popular. They are listed here alphabetically by name, NOT ordered by popularity!

2. You can experience hotel photos, rates, reviews – see the hotel links above for TripAdvisor / Hotelcombined hotel and booking help!
8 popular Taiwan hotels in Ximending, Taipei City!
Warning: These Ximending hotels are highly popular.
Be fast to book and grab your stay soon – before the hotels are booked full!