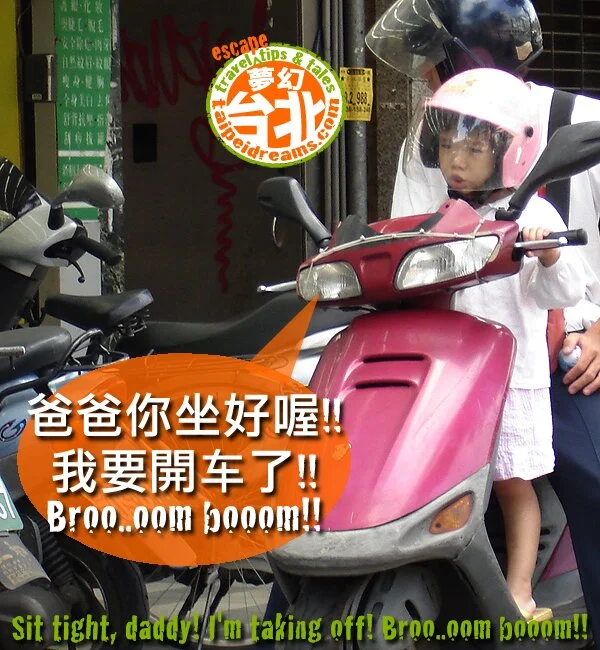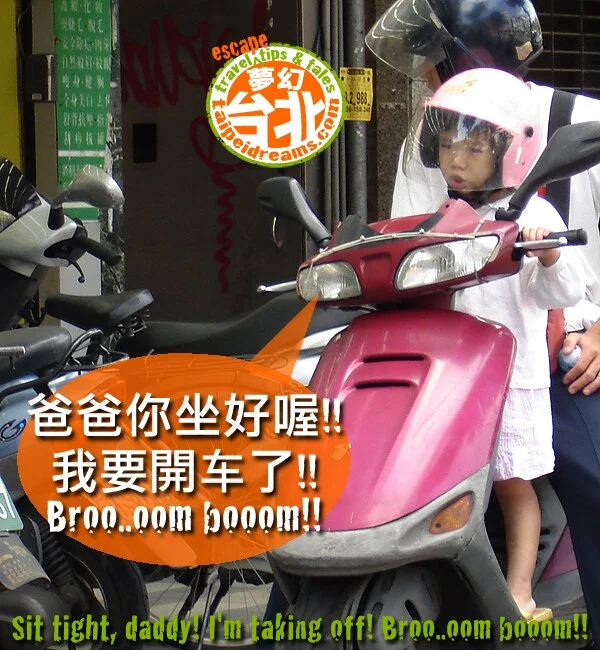 To Yangmingshan National Park, Taipei!
No, not this girl and her dad on their scooter.
My wife and I were heading to Yangmingshan National Park.
Waiting outside a convenience store near Shilin MRT station for Red bus number 5, I spotted this scene. In seconds I took a snapshot with my digital camera.
We all know how much the Taiwanese love their scooters, which they affectionately named "little lambs"!
Priceless: The expression on this Taiwan scooter girl's face!