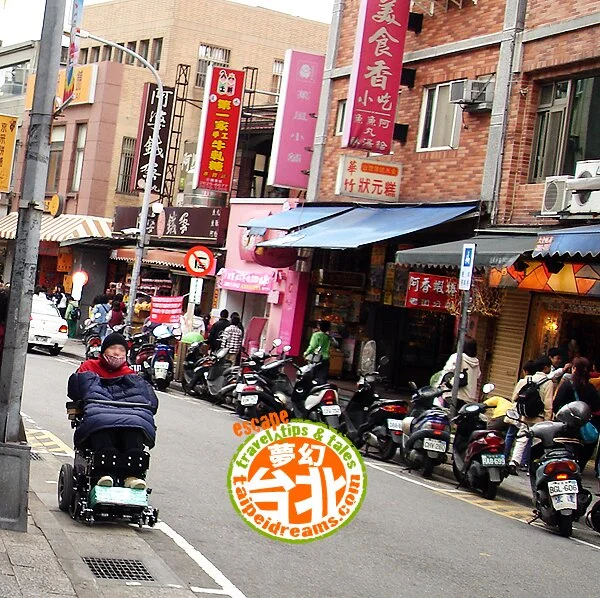 Travel Taiwan in crazy times?
How do I express the idea of staying resilient in these perilous times we travel in?
Rummaging through more than 1200 photos from our 2 Taiwan trips, which photo may best convey this idea here?
How about this snapshot?
1. Not even a photo on its own, this is a part of a snapshot taken in Danshui old street, Taipei, in November 2008!
2. In the original photo, our touring group dominated the scene of the Danshui old street – when behind us emerged this man in motorized wheelchair into the picture!
What feelings does this photo evoke from you?
P.S. Dear Taiwan traveler, have you read the thoughts I shared on traveling Taiwan (and elsewhere) in these crazy – even dangerous days?
Rush here: