1st Page – Eat Taipei!
Taiwan food funny reviews and eating tips!
In 1 page here, see all topics you can enjoy in Eat Taipei bonus feature!
Come eat and drink in Taipei, Taiwan—just like tourists do: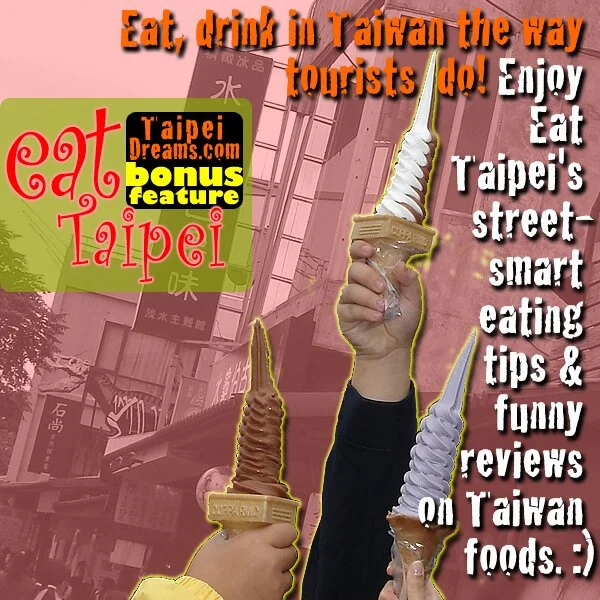 Dear traveler, topics listed here will turn live with links in orange — when posts are published.

Let us eat drink in Taipei, Taiwan!